Hey there Sugar Bee Crafts friends! I am Jen from
lil Mop Top
. I am so excited to be here today to help out with features from Take-A-Look Tuesday. And people…it is a tough job to pick out just ten features from SO many FABULOUS links! Now I don't feel bad when my posts aren't featured. hehe 🙂 My apron this week was lucky
#285
…check it out when you get a chance!
So, here are just some of my favs…. Party in an Envelope from The Letter 4. Super cute idea for family members who live far away.
Cozy Fall Yarn Wreath from A Pretty Life in the Suburbs. Don't you love the colors? I love that she used an old sweater too- love upcycling! I am so ready for fall decorating too and this is great inspiration.
Flower Headband from Sew Divertimento- I wear headbands ALL THE TIME and am too afraid to try a flower embellishment. I think I might just go for it after seeing how cute Andrea's turned out!
Cupcakes in a Jar from Laura Thoughts. I love throwing parties and am definitely trying this one out for the next pary. Super cute!
Polish the Stars shared this sweet Mini Polaroid Necklace tutorial. LOVE it! And she made it seem so easy which means I will actually try this one out. Would be a great gift too!
Chicken Nuggets from Six Sister's Stuff. I love chicken nuggets but have always fried mine. I will have to try these out by baking them! Yummy!
Halloween Dessert Table from Shindig Parties. I am throwing the annual Halloween party for the family so this is perfect! I love that they are sharing well in advance of the big day.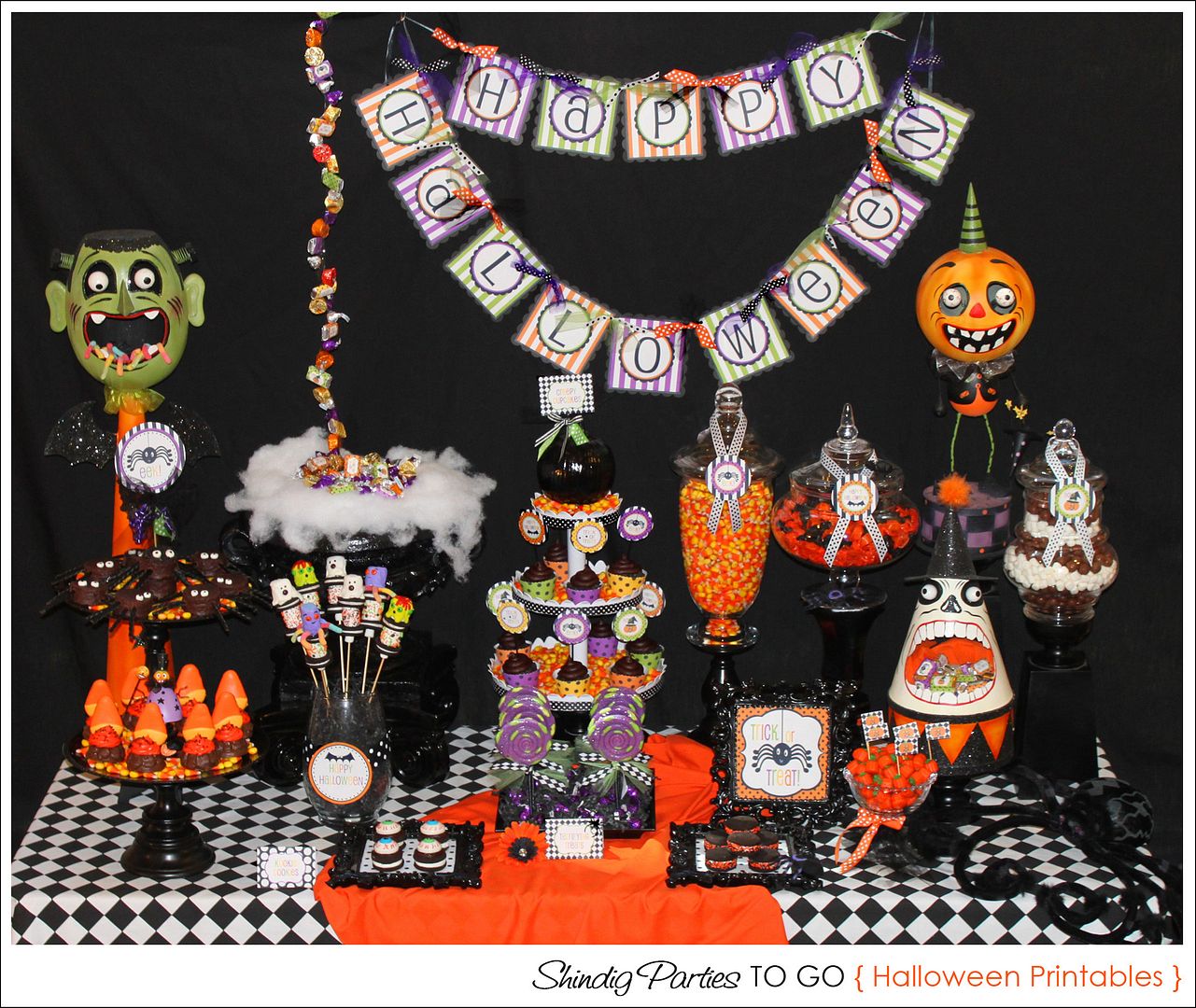 Kitchen Wall Art is super cute from Big D & Me. Some of those art pieces literally made me laugh out loud. Don't be surprised if those show up in my kitchen soon. 🙂
This Truck Table from Taylor Made is awesome! My sons would love to play with this and the bucket under the table is genious. You think she would just make one for me and send it over!?
Last, but certainly not least, is the adorable onesies from Sew Delicious. I love appliqued onesies and they make easy and perfect baby gifts. These are so sweet!
Thanks again to Mandy for letting me pick out my favorites. I loved going through all those great ideas from everyone! -Jen
Thanks for checking out this post from www.SugarBeeCrafts.com – – click on over to read it in its entirety – you'll love it!